About Grisez Homes
We Build Inspiring Living Spaces
The Grisez home building dream was born a century ago, when Ben Grisez's great-grandfather began work as a carpenter for the railroad company in town. Great-Grandfather Grisez went from building wooden trestle bridges and repairing wooden rail cars in the early 1900's to piloting his own carpentry crew and building two to three Grisez homes per year in the 1930's. Frank A. Grisez & Sons Construction was established when, in 1936, Great-Grandfather Grisez united with his son (Ben's grandfather) to build their first Grisez home together.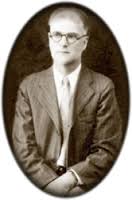 Great-Grandfather Grisez continued to guide construction and complete the necessary carpentry work, while Grandfather Grisez, a 1929 graduate of University of Dayton, degreed in Accounting, handled the bookkeeping and administrative aspects of Frank A. Grisez & Sons Construction. Frank A. Grisez & Sons Construction soared during the years of 1937 to 1941 as production climbed to 50 to 60 homes per year. The momentum was briefly halted by the onset of the Second World War in 1941, as materials grew scarce and all energy was focused on the war effort.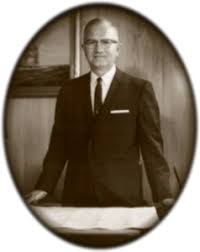 By 1946, with Grandfather M. V. Grisez at the helm, the family business was again enjoying great success. Townspeople were literally lining up to purchase a Grisez home until the Steel Strike of 1957, which again halted production. Grandfather Grisez made a decision at that time to retire, for the most part, from the homebuilding industry, while still building two to three homes per year in order to teach Ben's uncle and father how to build Grisez home.
Ben's father formed a partnership with Grandfather Grisez for several years building up to 20 homes per year, until 1968, when Ben's father and uncle created the hugely successful Grisez Bros. Construction Co. Together, the brothers watched the Grisez dream escalate to a new level, as they constructed 80-100 homes per year. In 1995, Grisez Bros. was purchased by Drees Homes.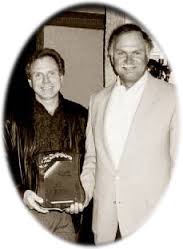 This did not deter Ben and his brother from pursuing homebuilding dreams of their own. Having worked for Grisez Bros. on the weekends and summer vacations throughout grade school and high school, Ben became skilled enough to work for several contractors, framing homes and working as a trim carpenter. Ben learned the administrative aspects of running a home building corporation from his father while in high school and worked in "hands-on" construction when, in college, he ran his own handyman service. Ben built several Grisez homes on his own, as did his brother, Greg, and in 1998 the two joined forces to create Distinguished Homes, Inc.
For five years the Grisez brothers enjoyed success in the home building industry and chose to amicably go their separate ways in 2003 to enjoy that same success within two distinct companies; thus, Grisez Homes was born in the summer of 2003. Ben is returning to the days of his Great-grandfather Grisez and Grandfather Grisez; build fewer homes per year while creating a quality, custom product.
A "Ben Grisez home" represents the newest era in the long legacy of Grisez homes.
Welcome to a place where innovation meets tradition.
Welcome home!